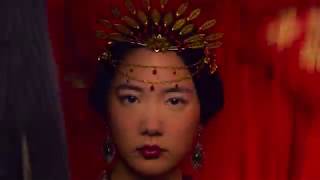 Explore Cinedigm's Expansive Catalog
Cinedigm's Movies + Shows Catalog
Cinedigm's library of over 52,000 films and TV episodes offers an array of entertainment choices, from award-winning documentaries, star-studded stories, and groundbreaking new series, to anime, horror, and cult classics.
About Cinedigm Productions
Cinedigm Productions' end-to-end production department is fully equipped to develop, create, and post-produce new projects independently or in partnership with third party producers. An in-house distribution team ensures all Cinedigm Productions are fully accessible on owned-and-operated OTT platforms, as well as other third-party networks.
Key Highlights of Cinedigm Productions:
Full-Scale Production
Cinedigm's full-scale production outlet is capable of developing projects from inception to delivery, providing creators with a trusted industry partner.
Supportive Services
Cinedigm offers supplemental support services for content creators and production partners including dedicated account management, sponsorship acquisitions, and legal services.
Creative Development
Cinedigm's creative specialties include project conceptualization, branding development, and pitch and marketing material creation.
Original Content
Cinedigm specializes in reality, documentary, talk show, and live streaming content, having produced over 400 original assets – over 300 hours of content.
Reputation
Cinedigm has established a strong reputation within the industry for producing high-quality original programming with top-tier talent.
Contact Us
For more information, please contact Cinedigm at +1(424) 281-5400 or
infobox@cinedigm.com